The AHEC has created and produced several original stage productions based on Holocaust themes. Scripts and production notes are available at no cost to non-profit organizations that would like to produce a performance. AHEC-produced performances may also be booked for special events, and videos of AHEC productions may be used for programs. Promotional materials and program notes are available.
Contact Us For More Information
A Slippery Slope: The Consequences of Hate
This dramatic reading for five actors uses personal, historical testimonies to chronicle the escalating restrictions experienced by Jews in Germany in the 1930s and culminates by highlighting the increasing antisemitic incidents in Europe today. Optional musical interludes including Klezmer tunes, African-American spirituals, and original compositions are also available.
Running Time: 30 minutes without music; 50 minutes with music
Cast: 3 men, 2 women
View the 2015 AHEC production.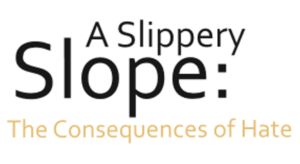 Witness: The Voices of Kristallnacht
Witness tells the story of Kristallnacht ("the night of broken glass") through the words of the victims, perpetrators, and bystanders who were there on that fateful night. An accompanying PowerPoint presentation of historic images is available. Musical interludes may be added. Originally created and produced by the Interfaith Council of Central Florida and the Holocaust Memorial Resource and Education Center, this dramatic reading was revised by the AHEC with permission.
Running Time: 50 minutes
Cast: 4 men + 2 women
Background PowerPoint available.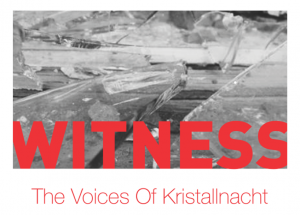 What We Saw: In the Words of the Liberators
Written in commemoration of the 70th anniversary of the liberation of the Nazi camps, What We Saw was inspired by the first-person testimonies of two liberators from Alabama: J. George Mitnick, who wrote a letter to his family in 1945 about his experience as a liberator of the concentration camp of Ordruff; and Travis Ray Carter who was interviewed by the AHEC about his experience as part of the 512th U.S. Army Military Police Battalion that liberated Buchenwald. Music may be added.
Running Time: 30 minutes
Cast: 2 men