Sunday, September 18, 3:00-5:00pm
Red Mountain Theatre Arts Campus
L'Chaim ("to life") is an annual fundraising event for the Alabama Holocaust Education Center that makes educational programming possible in the coming year.  It is the perfect opportunity to honor individuals dedicated to sharing our message of "Now More than Ever: NEVER AGAIN."

HONOREES
Our honorees had integral roles in giving the gift of Violins of Hope to the Birmingham community in 2018, and making the award-winning documentary, Dreams of Hope, possible. Their contributions continue to keep the history and lessons of the Holocaust alive providing yet another way for the AHEC to fulfill its mission and help ensure a more just and equitable future for us all.
Amnon Weinstein, Co-Founder, "Violins of Hope"
Amnon Weinstein has spent the last two decades locating and restoring violins that were played by Jewish musicians during the Holocaust. Although most of the musicians who originally played these instruments were silenced by the Holocaust, their voices and spirits live on through the violins that Amnon, and now his son, Avshalom, have lovingly restored and brought back to life on the concert stage. These are the Violins of Hope, dedicated to Amnon's 400 relatives who perished during the Shoah.
Avshi Weinstein, Co-Founder, "Violins of Hope"
Avshalom (Avshi) Weinstein, a third-generation Israeli violinmaker, was initially trained by his father, Amnon. Since Violins of Hope became a major force in Holocaust education, Avshi and the violins have traveled the world, bringing lessons of survival and resilience to community and student audiences.
Sallie Downs, Project Coordinator, "Violins of Hope Birmingham"
In 2018, Sallie Downs launched the extraordinary community-wide effort known as Violins of Hope Birmingham, serving as Project Coordinator, and bringing their hopeful message of the power of the human spirit to overcome evil and hatred.

Dr. Henry Panion, III, Producer, "Dreams of Hope"
Acclaimed composer, arranger, and conductor Dr. Henry Panion, III produced Dreams of Hope: Birmingham's Historic 16th Street Baptist Church Welcomes Violins of Hope. On that evening, Black, White, Jew, Christian, Muslim, Catholic, Native, and Foreigner came together and experienced the unifying and universal voice of music. That event was further developed to become the 2020 PBS concert-documentary by the same name, receiving an unprecedented 13 Telly Awards.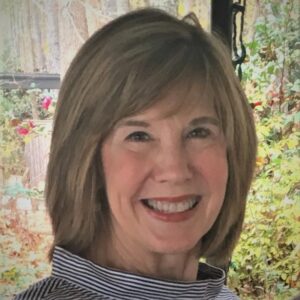 Kay Donnellan, Project Coordinator, "Violins of Hope Birmingham"
Kay Donnellan retired in 2016 and shortly thereafter joined forces with Sallie Downs as Assistant Project Coordinator to spearhead the effort to bring the Violins of Hope to Birmingham and coordinate the multi-faceted programming during their visit.
PRESENTING SPONSOR

L'CHAIM CHAIR
Daniel Odrezin
L'CHAIM CO-CHAIR
Stephen L. Royal
HONORARY CO-CHAIRS
Dr. Selwyn Vickers and Gail & Jeffrey Bayer
FEATURING
PARKING
Parking will be available for survivors and special guests in the RMT Arts Campus lot, located on 3rd Avenue South between 16th and 17th Streets South (on the right side of the one-way street).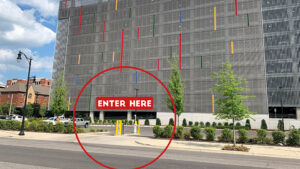 Additional parking is available in the Children's Hospital surface lot, located directly across the street from RMT, between 16th and 17th Streets South (on the left side of the one-way street).